Switzerland is very likely the most spectacular natural landscape country in the world full of snow capped mountains, blue lakes, eternal waterfalls, lush meadows and rugged peaks that gets topped only by its delicious cheese & chocolate.
Now imagine visiting this mesmerizing place on your way to the Jungfraujoch Top of Europe, a skiing trip or just an amazing hike in the Alps while at the same time staying in a 1901 Swiss villa hostel. Well, welcome at the Adventure Hostel Interlaken.
Let me show you how it looks.....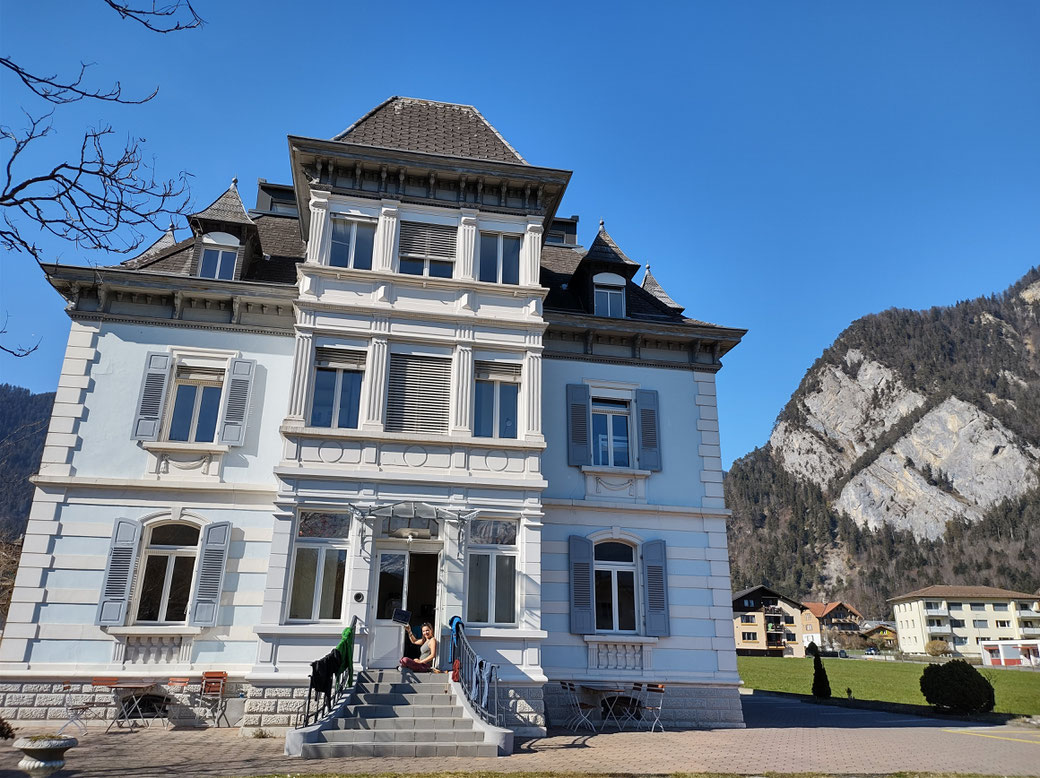 The Swiss Villa Hostel in the mountains
A mesmerizing mountain hostel in the middle of the Swiss Alps is hard to find. Glad to see you found us! Affordable, pretty and full of unlimited mountain views all around you can sleep well, dine well, chill well, adventure well and just be well after, before and during your Interlaken adventures. You can check in anytime but you will never want to leave =)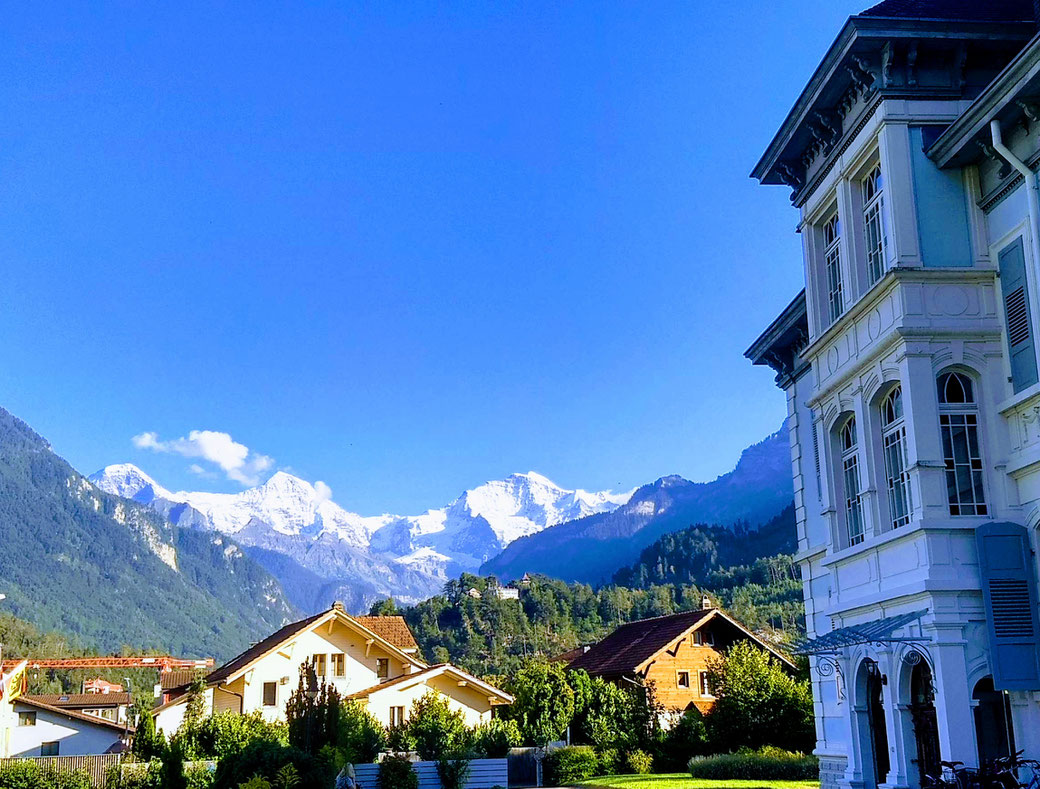 Activities & Fondue at the Adventure Hostel Interlaken
Play a game of stump (Nageln) or giant Mikado in our garden while enjoying a delicious fondue in our fondue villa (Friday & Saturdays). Or just sit back, grab a beer from our bar and relax while the paragliders fly over your head towards the landing field at the Höhematte in the centre of Interlaken.
The mountain views are free and never get bored, I can promise you that =)