The First Swiss Cliff walk is a fantastic experience that is free and accessible to all. As the name implies it literally is a walk along a cliff on a suspended bridge-like structure that is hanging on the side of the mountain. The walk is thriling and the views are spectacular.
This fun, stunning and exciting cliff walk is located on the First mountain easily accesible from Interlaken as a day or afternoon activity!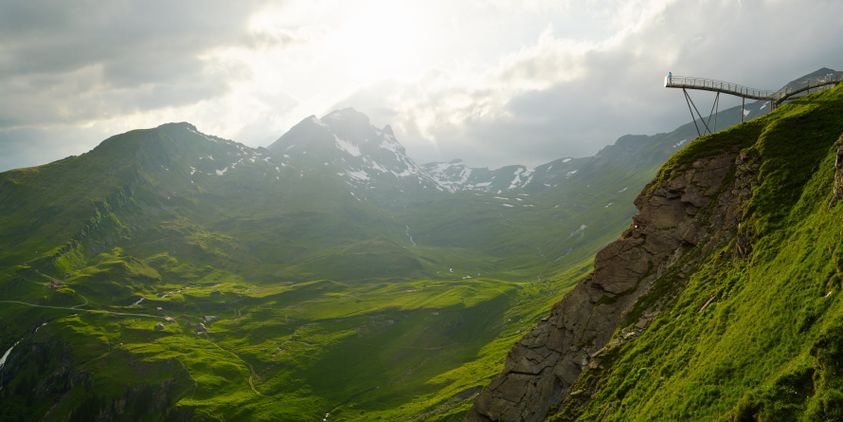 The cliff walk is located on the First mountain, a cable car ride away from Grindelwald and easily reachable from Interlaken and the adventure hostel as well. 


It is highly recommended to combine the cliff walk with a hike to the stunning alpine lake named bachalpsee where the views are wonderful and the cowbells ring loudly.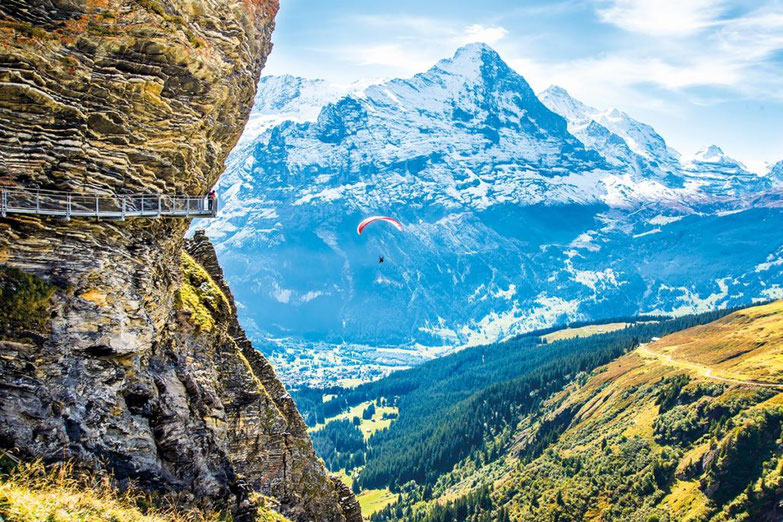 Cliff walk in Switzerland
To reach the cliff walk from Interlaken make your way to the Interlaken Ost train station and head for Grindelwald. When you arrive in this pituresque alpine town at the foot of the Eiger, take a stroll through the cute town centre towards the 'First cable car station'. The cable car will take you up to a height of 2200m. The Cliff walk is located around the corner from the top cable car station. 
It is flanked directly by a nice restaurant and plenty of hiking trails that are worth exploring.
Have fun!