The best thing about Interlaken is that you are really smack center between the mountains of the mighty alps. They are that close that it almost feels like you can touch them. Nature is omnipresent and everywhere you look around you there are gorgeous peaks that invite you to explore them. Staying at the adventure hostel will enhance this feeling even more, especially while sitting in our gem of a garden.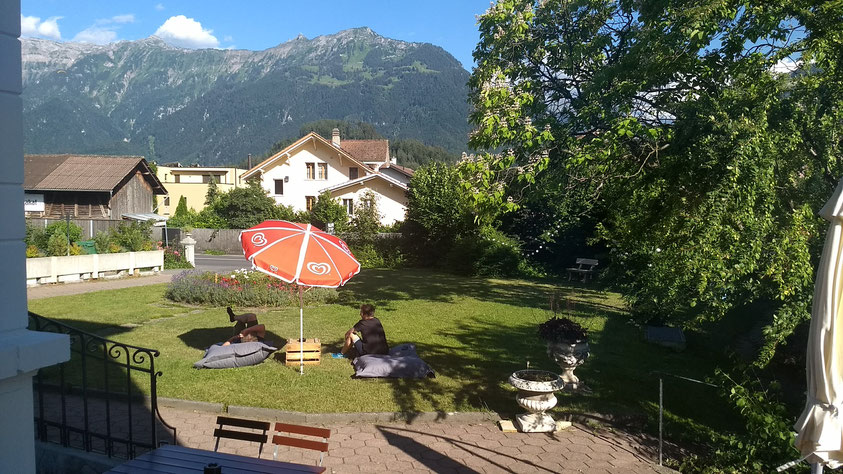 Interlaken Adventure Hostel Garden Gem
On arrival you will enter the gate on to the Interlaken Adventure hostel premises and immdetiately, right after the big blue villa mansion, you will notice the green lush garden surrounded by mountains and nature. In the summer it makes for an excellent hang-out spot on our bean bags or villa front terrace seating.
Looking around you, you will surely be impressed by the surrounding Harder Kulm (also known as the top of Interlaken), Schynigge Platter, Eiger, Mönch, Jungfrau, Männlichen, Morgenberghorn, Kleine & Grosse Rugen, Niederhorn and many more natural mountain beauties.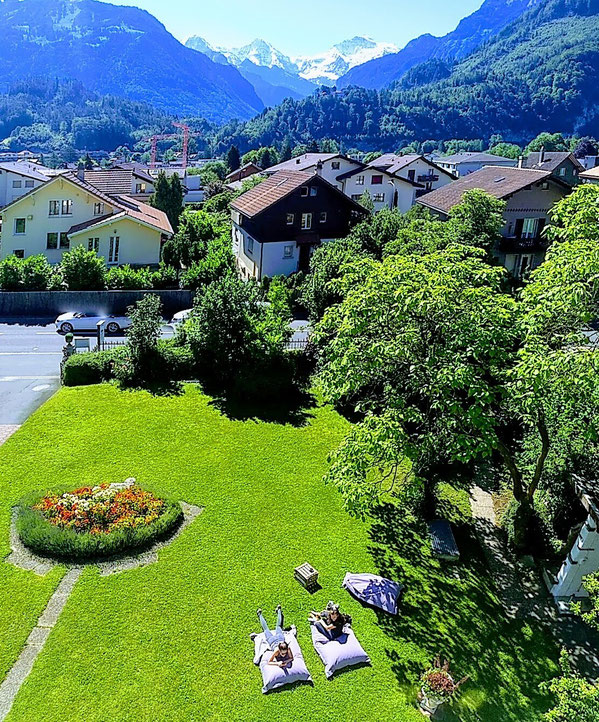 Summer time also makes for excellent BBQ and Grill & Chill parties outside in the garden.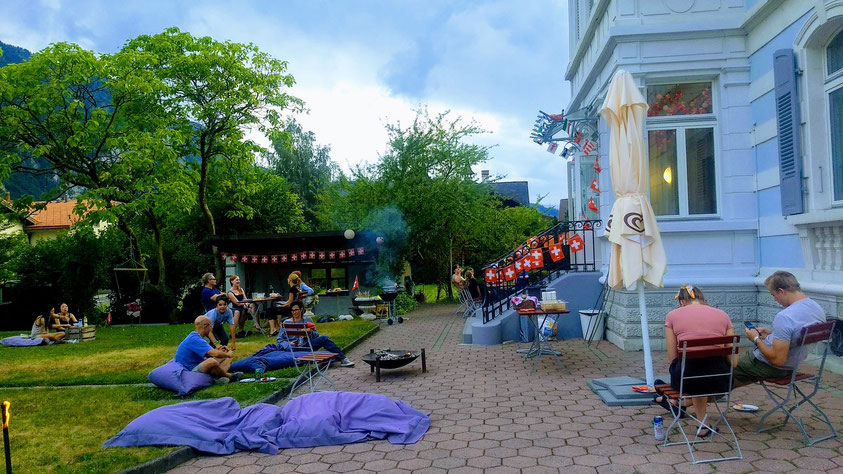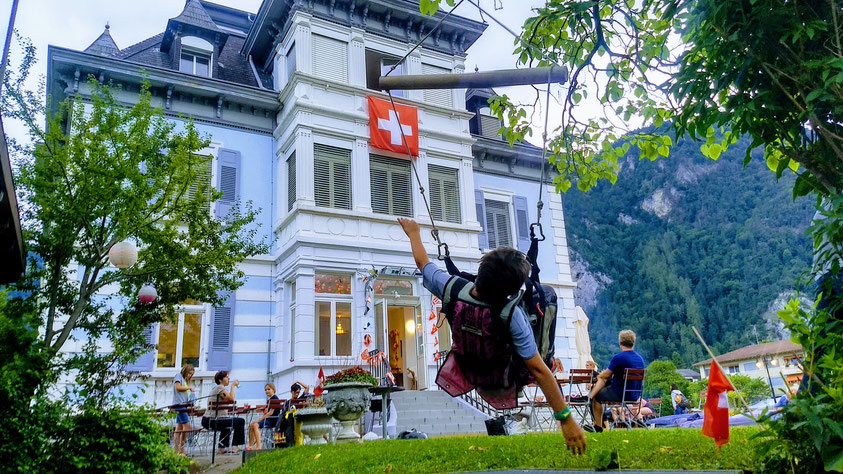 In winter, while gazing out of the adventure hostel windows, the garden makes for a nice open space that leads our unrestricted views onto the Eiger, Mönch and Jungfrau mountains. 
FUN FACT: Did you know that we actually are the only hostel in Interlaken with views on all three of the world famous Eiger, Mönch and Jungfrau mountains? Read all about that here in a previous blog post. 
As you probably understand by now, the Interlaken adventure hostel garden is a perfect hostel facility that surely makes your mountain stay in Interlaken a lot better!
We warmly invite you to come check it out for yourself.