The Hoscars are the travel industry's most prestigious awards. Running for over 23 years straight these Hostel Oscars are an annual display of the world's best hostels. This year the Adventure Hostel Interlaken got nominated and we are determined to win this highly coveted award. For that we need you help and your vote.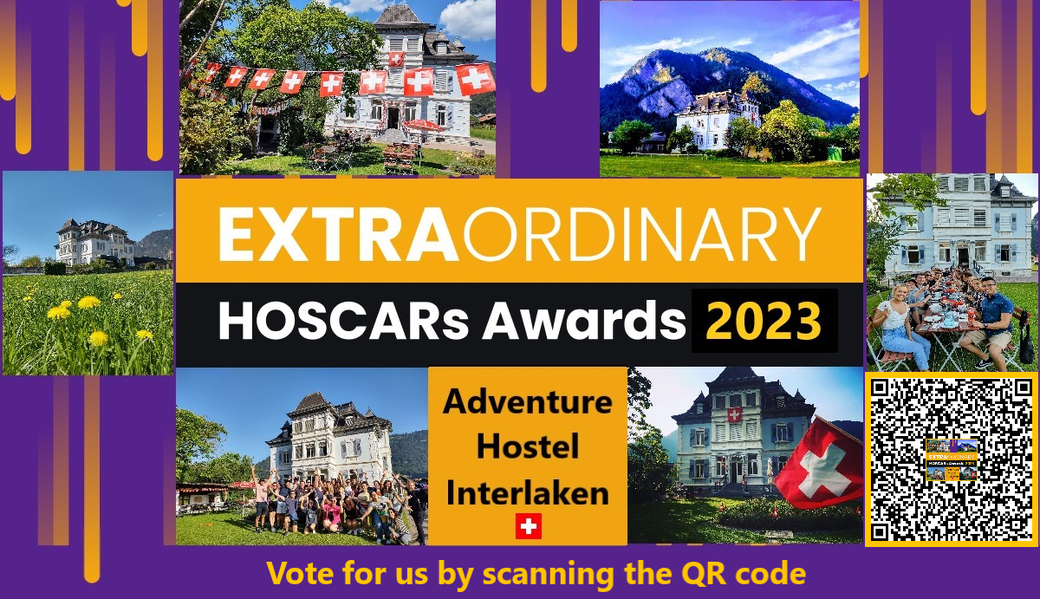 Hoscars Awards 2023
The annual Hoscars awards, as organised by Hostelworld, are a competition to find and award the world's best hostels. By judging hostels on their great social vibes, unique location or building, fantastic staff, wonderful cleanliness and super safety the public can vote for the best hostels globally.
Due to our exceptional scores on all these variables, and with an overall rating of 9.4 on Hostelworld the Adventure Hostel Interlaken got nominated for a Hoscar award 2023. Why you ask? Just have a look at the pictures below and you might start to understand that we have created quite a special, fun & adventurous hostel right in the middle of the Swiss Alps.
Located in a traditional Swiss villa right next to the Interlaken old town with direct glacier mountain views of the Eiger, Mönch & Jungfrau, regular fondue feasts & cheese parties, FREE all-you-can-eat breakfast, clean & comfortable rooms plus a lush garden to hang out, enjoy the views and play our XXL garden games. These are just a few reasons we think we deserve to win this Hoscar award and we hope you think so too. Vote for us by clicking on the link below....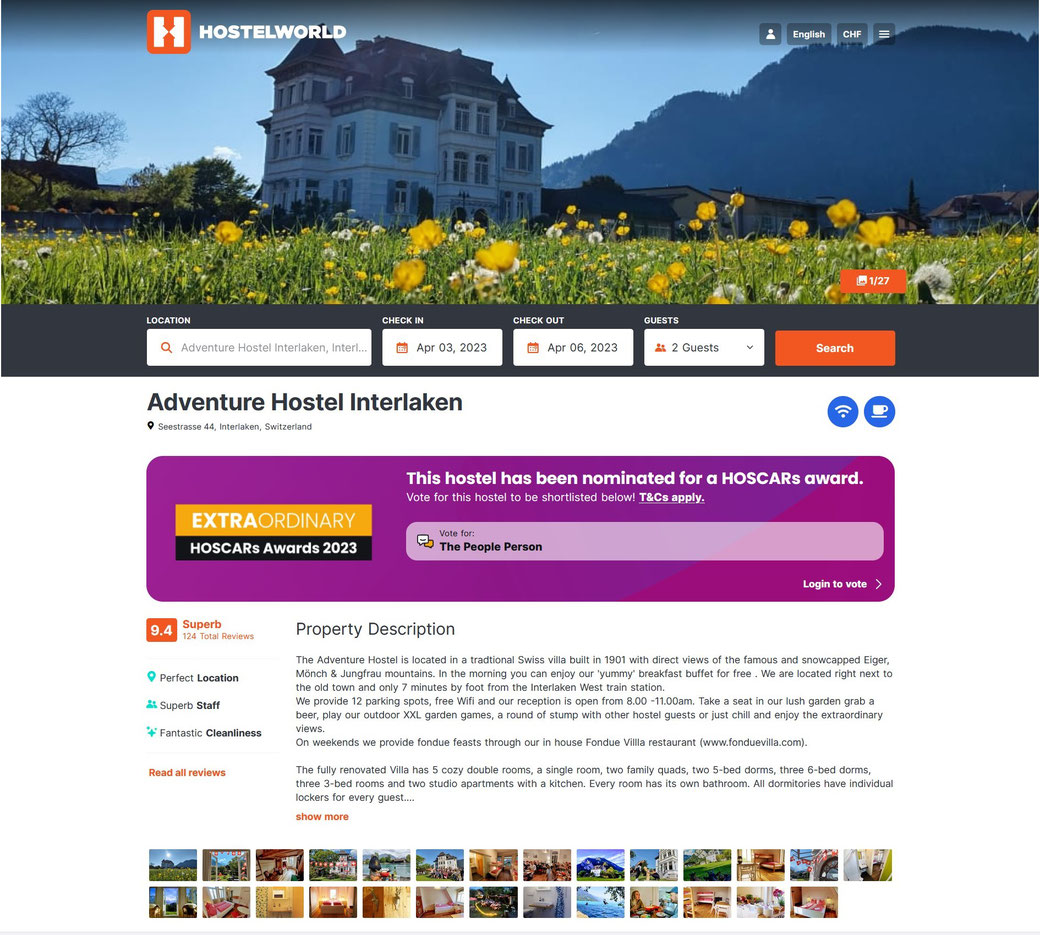 The proof is in the pictures so have a look below and let us know what you think about our hostel and our Hoscar nomination...We think we deserve your vote and we would be very grateful for it!
Vote for the Adventure Hostel Interlaken at the Hoscars 2023
To VOTE for the Adventure Hostel Interlaken at the 2023 Hoscars CLICK ON THE PICTURE BELOW or just follow this link. Either login with your hostelworld account details or use your google or apple account to quickly get to the vote section. Hit the vote button and we will be eternally grateful for your support.