The adventure hostel Interlaken is a one-of-a-kind hostel located in a villa mansion built over a century ago in 1901. The unique building stands out beautifully in the Seestrasse just a 7-minute walk from the Interlaken West train station. The light blue mansion shines in the sun on a bright day and fits in perfectly in the surrounding mountain landscape.  Let's explore and go for a visual tour....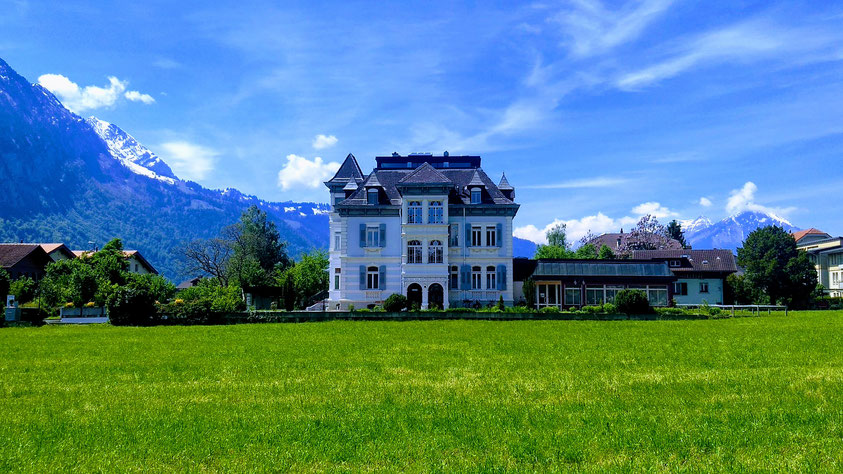 The Interlaken Adventure Villa Hostel from 1901
The Interlaken Adventure Hostel was founded in the summer of 2018 by converting a tradtional villa house into a comfortable accommodation for travelers. The villa itself dates back to 1901 and it still radiates an atmosphere mix of tradtional architecture combined with modern comfort. The free standing house has unrestrictred views on the surrounding mountains in every direction. Matter of fact each room has clear mountain views and we are the only hostel in Interlaken with direct views of the 'holy trinity' of Interlaken tourism: the Eiger, Mönch & Jungfrau mountains.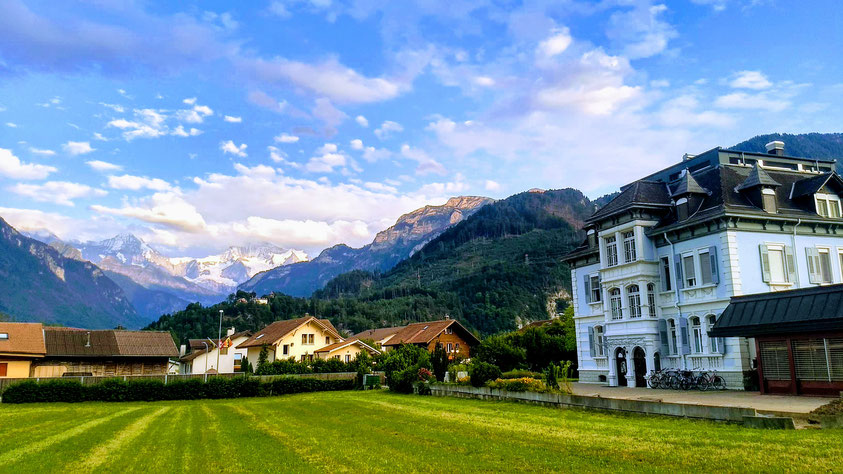 Adventure hostel garden
One of the crown jewels of the adventure hostel is the quaint garden in front of the hostel from where you can gaze at the Eiger, Mönch & Jungfrau. Especially during sunset times the views are just mesmerizing as the mountains slowly change from snowcapped white into a red glow that seems to get more intense with every passing minute. 
The garden is equipped with bean bags for relaxation and a whole lot of tables and chairs so you can even enjoy your breakfast outside.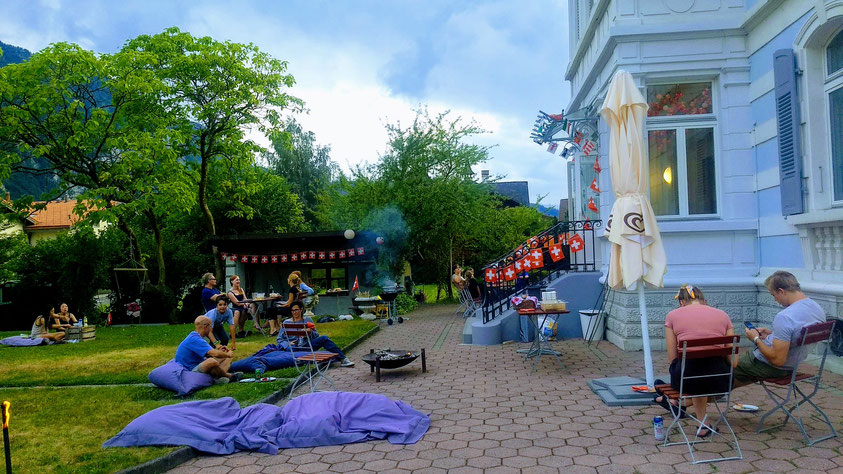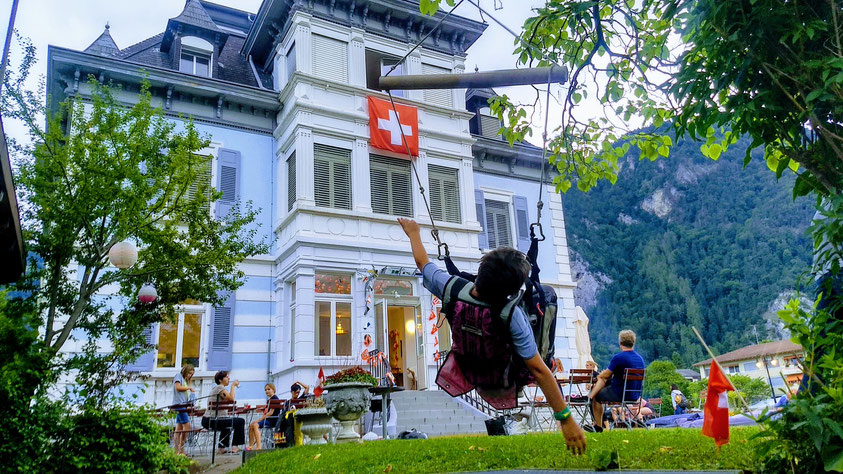 Adventure Hostel Interlaken Visual Tour
The adventure hostel villa really stand out in the mountain scenery that surrounds it. Have a look below and judge for yourself....