Flying, gliding or soaring through the sky…...we have all dreamed about it…..and we should all do it at least once in our lifetime. It is just too good to be missed. What better place to fly like a bird than in Interlaken (Switzerland) the paragliding capital of the world!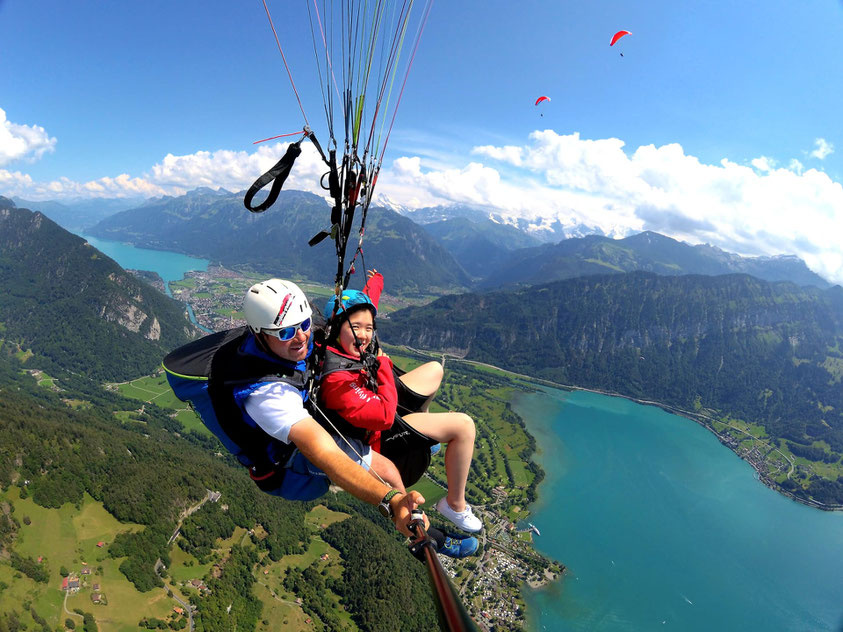 Why is Interlaken the paragliding capital of the world?
Interlaken, that adventurous cute Swiss town squeezed on a narrow strip of land between two huge lakes and some of Switzerland's highest mountain. It is its unique location with easy access to stunning high mountain terrain, Europe's biggest glacier, the world famous Eiger, Mönch and Jungfrau flanked by emerald coloured lakes are the unique backdrop for a bird's eye view of nature's grandest creations!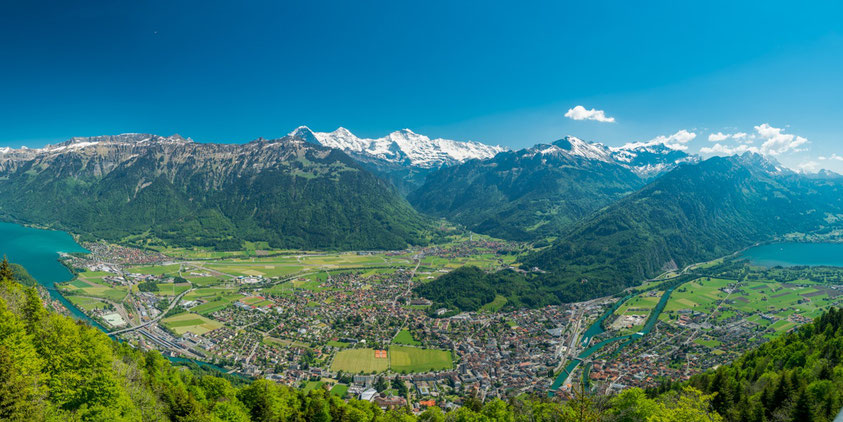 The flying conditions are unbeatable in Interlaken too, no wonder that the world's best paraglider, legendary Chrigel Maurer, has made Interlaken his home base. Other paragliding stars like Andy Aebi, Stefan Wyss, Steve Cox and Kari Eisenhut are also based in the central Swiss mountain town which clearly shows this is the spot to be for paragliding. 
Even the paragliding brand Advance is based just outside of Interlaken, at the other side of the Lake of Thun. 
Interlaken really  is a gravitational balck hole for paragliding that attracts everyone and everything that has an affection towards this adventurous activity.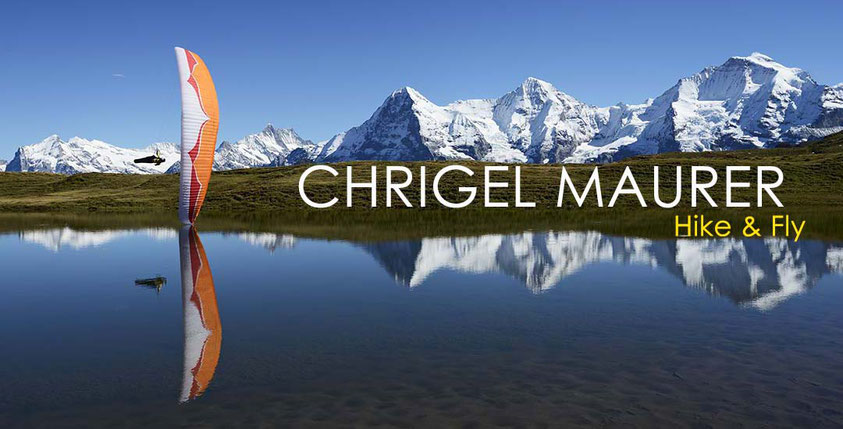 Interlaken a perfect mountain location
Interlaken is located in the Bernese Oberland on the northern edge of the main Alpine chain. The area is legendary in mountaineering circles, with the stunning peaks of the Eiger, Mönch and Jungfrau attracting climbing and mountaineering pioneers long before the sport of paragliding was born. It is these impressive mountains that attracted Interlaken's first wave of adventurers who soon realised that those mountains are just one big outdoor playground perfectly suited for paragliding. 
On a normal sunny day the bird's eye views of both the lakes and the snow capped mountains are just unbeatable. A huge grassy landing field right in the centre of Interlaken makes for a convenient ending of any flying adventure that you will never forget!
As one visitor rightfully said:
"Interlaken is unique! You can fly high above glaciers or low down by the lake in the same area.It is beyond spectacular!"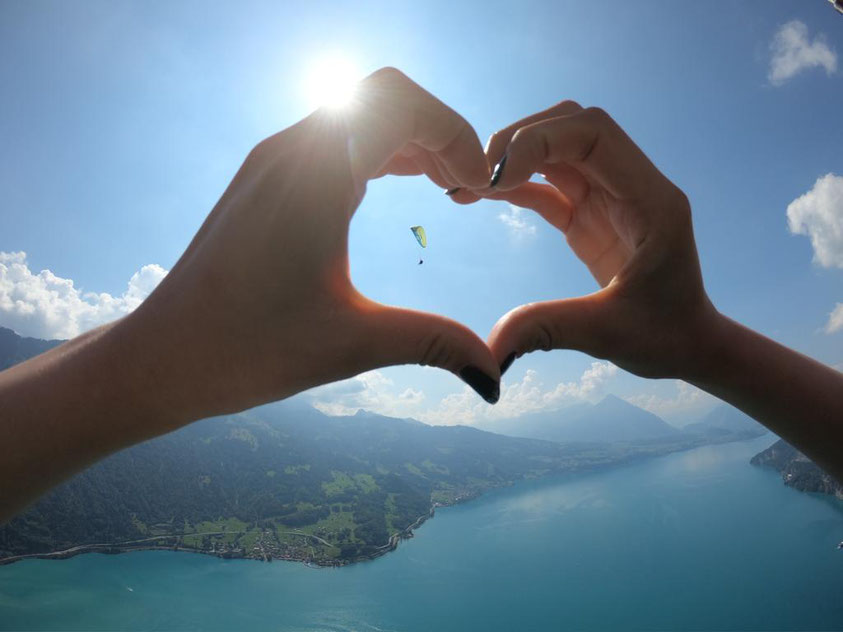 Paragliding in the flying capital of the world should therefore be put firmly on your adventure bucketlist. 
Do it, we promise you, you won't regret it!
For more info about how to go paragliding in Interlaken have a look here.